Watch Video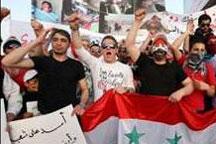 Play Video
After midday prayers on Friday, hundreds of protesters took to the streets of central Amman in Jordan calling for a government reform.
The protesters chanted anti-government slogans and held banners and placards decrying the increasingly high cost of living in the country. Some demonstrators also chanted pro-Egyptian president, Mohammed Morsi, slogans, and praised the Muslim Brotherhood movement in Egypt.
As Jordan is deeply influenced by rising prices and corruption, better living standards and anti-corruption investigations were the main appeals of the protesters.
Protester Abdullah Mahadin said, " We're demanding dignity. We are demanding good living for the people. They are raising the prices, while closing all corruption files that big names in the regime are involved in. The whole system of this panel should stop immediately.""
Zaki Bin Rshaid, Member of Muslim Brotherhood, said, "We've clear demands that started a year and a half ago: reform the government by constitutional amendments that return the authority to the people, and a democratic modern election law."
Editor:Zhang Jingya |Source: CNTV.CN