Watch Video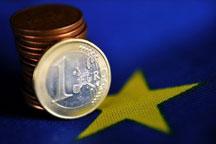 Play Video
After 18 disappointing summits since the start of the debt crisis, Europe's leaders appeared on Friday to have finally come up with quick fixes and long-term plans that show they are serious about restoring confidence in their currency union.
The summit in Brussels has produced measures to relieve short-term financial pressures on vulnerable members and lay the framework for significant budgetary and banking integration.
The leaders of the 17 countries that use the euro have agreed to several key elements during their two- day summit in Brussels.
They include:
-Pumping money from two European bailout funds directly into troubled European banks later this year, rather than making loans to governments to bail out the banks. The move rescues banks without putting strapped countries deeper in debt.
-Using bailout money "in a flexible and efficient manner to stabilize" European government bond markets.
-Allowing well-behaving countries tap European rescue funds directly without submitting to stringent bailout programs.
-Tying their budgets, currency and governments ever tighter in a vast new economic union down the line.
Leaders have agreed to create a single supervisory body for its banks by the end of the year. This is seen as a first step towards a European banking union.
Herman Van Rompuy, European Council President, said, "We agreed on something new which is a breakthrough that the banks can be recapitalised directly in certain circumstances and the biggest of the most important condition is that we have to put in place a single supervisory mechanism and second decision is that we are opening the possibilities to countries who are well behaving, that we are opening the possibilities to make use of financial stability instruments ESFS, ESM in order to reassure markets."
European Commission President Jose Manuel Barroso calls the decisions 'ambitious.'
Jose Manuel Barroso, European Commission President, said, "Direct recapitalisation of banks will be possible under very strict conditions. And also in the other process these conditions have to be applied. So I think it is very ambitious decision that shows once again, the commitment of the member states namely those in euro area to the irreversibility of the euro and I think this will be recognised by all."
European and other stock markets have surged in response to the results. Yields on Spanish and Italian 10-year government bonds also dropped significantly on Friday. Eurozone leaders have held numerous summits over the past two and a half years since the crisis broke out, but thus far had failed to prevent it from continuing to spread through the single-currency area.
Editor:Zhang Jingya |Source: CNTV.CN