Watch Video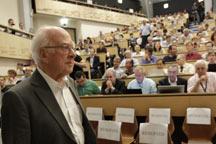 Play Video
British scientist Peter Higgs, who proposed the existence of the Higgs-boson particle, has declared himself satisfied with CERN's latest subatomic discovery.
His comments come after scientists at Europe's CERN research centre announced they had found a new subatomic particle. It is said it could be the boson Higgs first theorized about in the 1960's.
The Higgs theory explains how particles clumped together to form stars, planets and life itself. The boson particle, labelled the "God particle" by some, is thought to be the basic building block of the universe.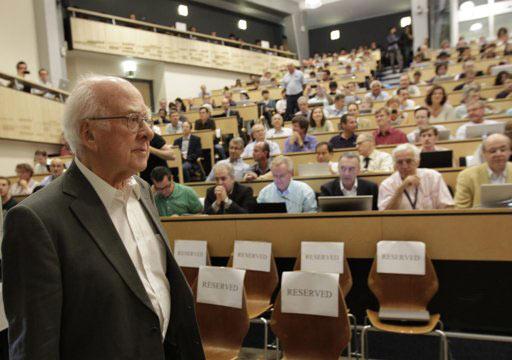 British physicist Peter Higgs arrives for a scientific seminar to deliver the
latest update in the search for the Higgs boson at the European Organization
for Nuclear Research (CERN) in Meyrin near Geneva, Switzerland, Wednesday,
July 4, 2012.
Higgs was at CERN to welcome the news and said he was pleased to be proved right by the discovery.
He says, "Well, for me personally it's just the confirmation of something that I did 48 years ago and it's very satisfying for me to be proved right in some way what I did 48 years ago wasn't very specific it wasn't actually about electoric theory, it was about a type of theory, and so I'm not particularly bothered about whether this is a single exposon or one of several so it's very satisfying".
Related stories
Editor:Zhang Jianfeng |Source: CNTV.CN