Watch Video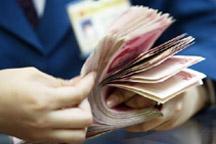 Play Video
The People's Bank of China has caught markets by surprise by cutting interest rates for the second time in less than a month. This latest move by policymakers, aims to bolster growth in the world's second-largest economy.
The second interest rate cut in less than a month... It's an announcement markets have been waiting for, but not so soon.
The People's Bank of China is lowering its one-year benchmark deposit rate by 25 basis points, effective from Friday, while the lending rate is down by an even larger margin, 31 basis points.
Effective from Friday, the People's Bank of China has cut the interest rate twice in less than a month. Experts say it shows the central government's determination to boost China's economic growth when inflation is not a concern.
Liu Baocheng, Prof. of Univ. of International Business & Economics, said, "It's a reinforce message that the top consideration for the Chinese government is growth...PMI weak, export sluggish, domestic consumption weak..."
This comes at a time when many are concerned with slowing economic momentum in China - an engine of global growth. It also comes just a few days before China releases inflation data for June and GDP figures for the second quarter. Many expect last month's CPI to fall below three percent. China's economy from April to June is forecast to grow by less than eight percent.
Analysts say the rate cut will not only boost investor sentiment in the short term, but also inject more momentum for the real economy.
Meanwhile, the central bank will allow commercial banks to set lending rates to as low as 70 percent of the benchmark rate, from 80 percent previously. Analysts say the reform marks another step forward in liberalizing interest rates and stimulate bank lending.
Related stories
Editor:Wang Chuhan |Source: CNTV.CN