Watch Video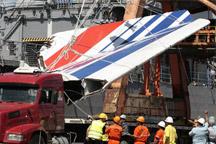 Play Video
On June 1, 2009, a plane flying from Rio de Janeiro to Paris slammed into the sea during a night-time thunderstorm. Now, 3 years later, French investigators have publicized their findings of the causes of the crash. The Bureau for Investigations and Analysis lists a combination of "human and technical factors" behind the crash.
A combination of faulty sensors and mistakes by inadequately trained pilots. French investigators have announced the causes for the Air France jet which plunged into the Atlantic Ocean in 2009, killing all 228 people aboard.
The Bureau for Investigations and Analysis's chief investigator, Alain Bouillard, said ice crystals that blocked the pilot tubes were the "unleashing event" that set off the plane's troubles.
In one fatal decision, the report says, one of the co-pilots nosed the Airbus A330 upward during a stall, instead of downward, as he should have, because of false data from sensors about the plane's position. Bouillard describes this as an important element of the cause of the crash.
He said only a well-experienced crew with a clear understanding of the situation could have stabilized the plane in those conditions.
Alain Bouillard, BEA Chief Investigator, said, "The surprising effect caused by the disconnection of the automatic pilot, the very strong emotional feelings which followed, when the pilots are in this situation - you must understand that there were a lot of events happening in the four minutes - the pilots clung to what they were used to. Graphics are green, very attractive, and when you have lost a certain awareness of the situation one tends to cling to what they are used to."
As a result of a three-year investigation into what happened to Flight 447, investigators are urging better instruction for pilots on flying manually at high altitudes and stricter plane certification rules.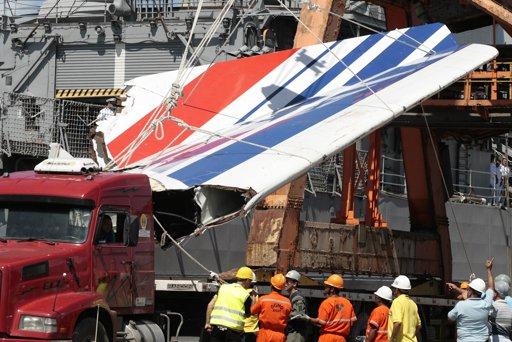 In this Sunday, June 14, 2009 file photo shows workers unloading debris, belonging
to crashed Air France flight AF447, from the Brazilian Navy's Constitution Frigate
in the port of Recife, northeast of Brazil.
Editor:Wang Chuhan |Source: CNTV.CN