Watch Video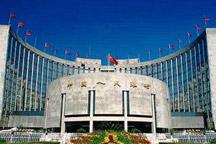 Play Video
Businesses may be cheering the Chinese central bank's move to cut interest rates, but for depositors - they're looking to consider longer-term deposits, or investing their cash elsewhere.
Zhang Bing, a home buyer in Beijing, had put off purchase plans several times due to rising mortgage rates last year. But now, following the latest interest rate cut, Mr Zhang seems to be closer to securing a mortgage for a home in the city.
Zhang Bing said, "I'm quite happy. The rate cuts have partially taken some debt repayment pressure off me."
A local lender says the central bank's recent cuts could save 300 yuan a month for its mortgagor clients, on a one million yuan loan with a maturity period of 20 years.
But for those who prefer to save their money in the bank, their choice is becoming less profitable due to the new policy. Some depositors choose to put their money in longer term deposits, at higher interest rates.
A bank employee said, "Before the cuts, the one year deposit was the top choice for our clients. But now 3 to five year term deposits are becoming much more popular."
Chen Cheng, bank client, said, "I may consider converting my one year term deposit into a three year one, to ensure a higher rate of return."
In the meantime, lower interest rates will prompt some risk-prone investors to switch their money to the capital market, in pursuit of higher yields.
Related stories
Editor:Wang Chuhan |Source: CNTV.CN