Watch Video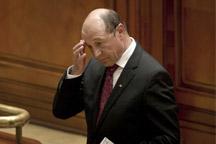 Play Video
Romanian lawmakers impeached President Traian Basescu in an overwhelming vote Friday, paving the way for a national referendum that could see the increasingly unpopular leader ousted from the powerful position he's held for eight years.
Basescu's opponents accused him of overstepping his authority by meddling in government business and legal affairs. His opponents said Basescu has repeatedly violated the principle of separation of power in the state and the independence of the judiciary. The Parliament has decided that the referendum on the impeachment will take place on July 29.
Romanian President Traian Basescu prepares to address the country's parliament
prior to a vote to impeach him in Bucharest, Romania, Friday, July 6, 2012.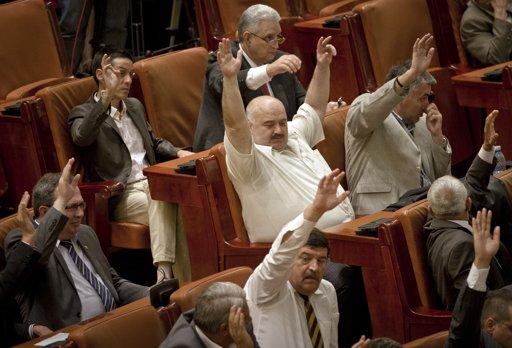 Members of the parliament vote on procedural issues during a special session to
vote on impeaching Romanian President Traian Basescu, not seen, in Bucharest,
Romania, Friday, July 6, 2012.
Editor:Wang Chuhan |Source: CNTV.CN