Watch Video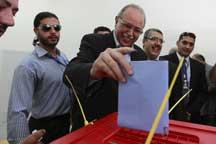 Play Video
Libyan voters have begun casting their votes at polling stations in the country's first free national election in 60 years.
Being held amid fears of violence and calls for a boycott, the election is hailed as a milestone on the path toward democracy after the toppling of Libyan leader Muammar Gaddafi in the civil war.
There are four major contenders in the race, ranging from a Muslim Brotherhood-affiliated party to a secular-minded party led by a Western-educated former rebel prime minister.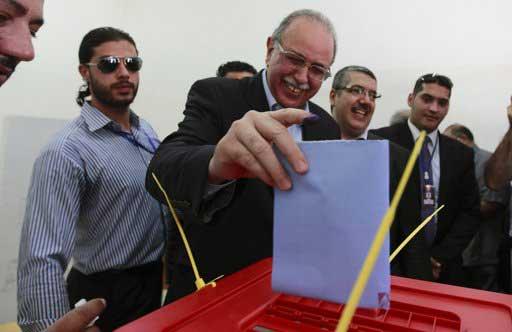 Libya's Prime Minister Abdurrahim El-Keib casts his ballot during the National
Assembly election at a polling station in Tripoli July 7, 2012.
Libyan voters will select a 200-member assembly that will choose a cabinet to replace the self-appointed interim government.The new chamber will also pick a new prime minister and help draft a constitution aimed at turning Libya into a unified, stable state.
The voting is set to end at eight p.m. local time and results are expected within a week.
Related stories
Editor:Zhang Jianfeng |Source: CNTV.CN