Watch Video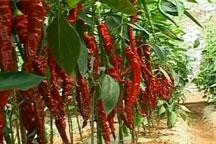 Play Video
China made history when it completed its Shenzhou 9 space mission. But the benefits are brought back into the Earth's atmosphere, and positively effecting many a variety of businesses and daily lives. Liu wenwen has more.
China has used satellites and the Shenzhou spacecraft nearly two dozen times to carry thousands of crop seeds and microbial strains to space, altering their make-up, which are then used in large-scale agricultural production. At this farm base, you can find eggplants that are bigger than watermelons, and other fruits and veggies.
And it's perfectly safe and healthy according to the World Health Organization. So far 26 provinces in China have planted "space vegetables", across more than ten thousand hectares.
The aerospace technology plays an obvious role in promoting relevant industries. Out of the more than 11-hundred new materials developed and used by China in recent years, 80 percent were brought bolstered by the aerospace technology. Currently, more than 2,000 aerospace technological achievements have been transplanted into various departments of China's national economy.
Zhang Jianheng, China Aerospace Science And Tech. Corp., said, "Aerospace science and technology was very mysterious in the past, but it now has penetrated into all aspects of our daily lives. In fact, everyone is unknowingly enjoying the convenience brought by space technology."
Experts say an investment of one US dollar in the aerospace technology will get a return of between seven and 12 U.S. dollars, and therefore is known as the gold mine of technologies. It is believed that the aerospace economy will be another powerful propeller promoting the China's economy over the next few decades.
Related stories
Editor:Zhang Jingya |Source: CNTV.CN