Watch Video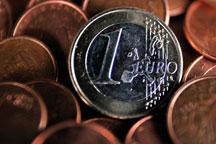 Play Video
Eurozone Finance Ministers are meeting to flesh out plans to reinforce the single currency on Monday. But experts say their talks in Brussels may do little more than highlight the limitations of last month's deal to help indebted states and banks.
Decisions on banking supervision, how to use eurozone bailout funds, aid to Spain and Cyprus and whether to grant concessions to Greece are likely to take months to finalize, despite pressure for action growing. Spanish and Italian borrowing costs have moved back to near unsustainable levels, as hopes raised by the summit begin to fade. Leaders of both countries issued pleas at the weekend for rapid moves to implement the agreement.
The deal reached by leaders from the 17 nations sharing the euro aims to give the European Central Bank greater oversight of the bloc's banks and to use the eurozone's rescue funds to reduce countries' borrowing costs. But critical elements were left vague, time frames may already be slipping and ministers could end up meeting again in late July to take firm decisions.
Related stories
Editor:Bai Yang |Source: CNTV.CN