Watch Video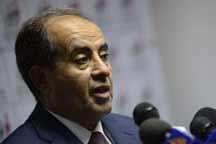 Play Video
The National Forces Alliance led by Libya's once interim Prime Minister, Mahmoud Jibril, has extended its lead in Libya's historic election -- with a landslide victory in Benghazi.
Across Libya, Jibril's liberal coalition is way ahead of its Islamist rivals, represented by the Muslim Brotherhood's Justice and Construction Party - that's according to preliminary results published Monday to Wednesday.
With 70 percent of the Benghazi votes counted, the Alliance has a tally of nearly 96,000 - compared to just over 16,000 for the Islamists. It's Libya's first ever election after the country toppled former leader Muammar Gaddafi last year.
The poll, hailed as a milestone towards democracy, has been boycotted by Libya's self-proclaimed autonomous eastern region, which says it wont give fair representation to the east.
Related stories
Editor:Zheng Limin |Source: CNTV.CN