Watch Video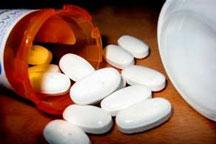 Play Video
The foreign ministers of ASEAN are meeting in Phnom Penh. They'll be discussing, among other things, the future direction of the organisation. One of ASEAN's main concerns will be to work towards a drug-free region by 2015. CCTV Andy Saputra investigates the extent of the region's drug problem and how realistic this vision really is.
At 29, Sok, not his real name, can no longer control his body, he started using drugs when he was a teenager.. and after years of abuse.. his body..simply can't function normally without the harmful substance.
His withdrawal symptoms got him swaying uncontrollably.. waiting.. for the only thing that can set him free... his heroin injection.
Sok is only one of tens of thousands of drug users in cambodia... and the numbers for the region are exponentially higher..
And SouthEast Asia is a major contributor to those numbers according to the UnoDC, with myanmar producing 90 % of the region's opium supply...and that..is only half of the problem.
Olivier Lermet, Unodc Cambodia Country Director, said, "This group of substance has been increasingly, exponentially i would say, produced in the region, Asia is one of the major producer and consumer of amphetamine type stimulant."
In 2010 alone, a total of 1 metric ton of heroin was seized by the asean countries alone, that is 1000 kilograms of pure heroin and almost 136 million pills were confiscated that same year.. a 44 % increase from 2009."
With this grave trend, the countries and international organization like UNOdC have scrambled solutions.. like this clinic in Cambodia, that administer methadone as substitute for heroin addicts, encouraging addicts to seek treatment for blood borne diseases that is inherent with injecting drugs.
Or this clinic, where people like sok can get clean needles and receive counselling to at least stop the spread of deadly diseases like HIV or TB..
The trend though has not relented.
Lermet said, "It takes a network to defeat a network."
The most logical network for southeast asia is ASEAN.. the association of southeast asian nations have recognized and identify the drug problem as one of their top priority and has established the vision of 'drug free ASEAN by 2015'.
ASEAN Secretary-General Surin Pitsuwan said, "drug is one of the major problem. the picture is not very good, i have to admit that. that's why we proposed to the leaders, that's why the leaders picked them up and now all agencies are committing themselves, working with the UN and we have to spend a lot of effort on this issue."
But with the nature of the problem, making drug users like sok, invariably relapsing to the same habit without control..and the complexity of the problems, such as cross border cooperations.. it is not looking good.
He said, "i think if we combine our efforts and our resources, at least we can put a stop to on the deteriorating trend that would go in the wrong direction. i don't think we can complete our goal of drug free but we certainly can contain and slow the process of the situation to go worse."
And that, can prove to be crucial to save the region.. at least for now..
Editor:Zhang Jingya |Source: CNTV.CN