Watch Video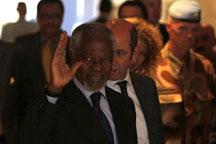 Play Video
UN and Arab League Envoy for Syria, Kofi Annan has reiterated that his six point plan failed to end the violence in Syria. Annan has been urging all governments to work together to bring the Syrian government and opposition groups onto the negotiation table. His speech came as the UN Security Council was discussing the next steps to end the violence in Syria as soon as possible.
Kofi Annan, UN and Arab League envoy for Syria, said, "Let me repeat or say what I meant: that we have not been successful so far, we have so far not succeeded in ending the violence and moving forward, and it is still the fact today. And I was urging all governments to work together, to work together to press the parties and to support the one mediation effort so we can succeed in the goal we all share. And if we unite and this issue came up in the Council again today-- if the Council speaks with one voice, that voice is much more powerful than when it is divided."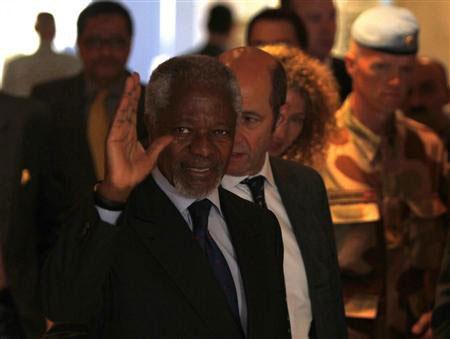 U.N.-Arab League envoy Kofi Annan arrives at a hotel in Damascus
July 8, 2012.
Editor:Bai Yang |Source: CNTV.CN