Watch Video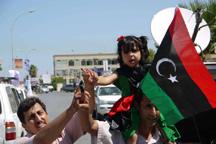 Play Video
The High National Electoral Commission has announced that Libya's National Forces Alliance has won 39 seats of the total 80 party list seats in the National Assembly election.
Addressing a news conference in the Libyan capital Tripoli, the head of the H-N-E-C, Nouri al-Abaar said the National Forces Alliance, led by former interim prime minister Mahmoud Jibril had clinched the majority of the votes.
Results show the NFA has obtained 39 seats, followed by the Justice and Construction Party with 17. The election has been hailed as a milestone on the path toward democracy following the toppling of former leader Muammar Gaddafi.
Of the 200 seats in the National Assembly, 80 are contended by party list candidates, while the remaining 120 seats are reserved for independents.
Editor:Zhang Dan |Source: CNTV.CN