Watch Video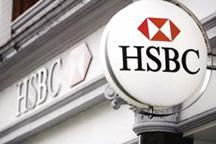 Play Video
HSBC has answered a U.S. Senate panel over allegations of pervasive money-laundering. The bank says it's overhauling transactions, exiting certain businesses and shaking up executive leadership.
The changes are being implemented after the US Senate sub-committee of investigations accused the bank of having a "pervasively polluted" culture. According to the Senate report, the bank routinely routed funds linked to drug trafficking and terrorism from countries like Mexico, Iran and Syria.
Despite the bank's efforts to clean up its act, questions over major flaws in its system remain. HSBC still faces a Justice Department investigation and a possible fine in excess of the record 6 hundred million dollars ING paid, following similar accusations in June.
The bank has apologized and top Compliance Executive, David Bagley, says he will step down, as HSBC attempts to bounce back.
David Bagley said, "I recognize there have been some significant areas of failure. I have said before, and I will say again, despite the best efforts and intentions of many dedicated professionals HSBC has fallen short of our own expectations and the expectations of our regulators. This is something that a bank seeking to conduct business in the United States and globally must acknowledge and learn from and most importantly take steps to avoid in future. As I have thought about the bank's structural transformation of the bank's compliance function I recommended to the group that now is the appropriate time for me and the bank, for someone new to head of group compliance."
Editor:Zhang Dan |Source: CNTV.CN