Watch Video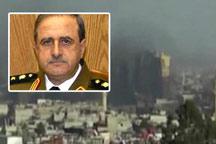 Play Video
The rebel Free Syrian Army has claimed it carried out the attack that killed three government ministers. Another group has also said it was behind the attack.
The FSA command announced the success of its operation that targeted the National Security headquarters and killed the officials, who it says were "responsible for barbaric massacres".
The rebels say the operation is "the first in a series, aimed at bringing down Assad and the pillars and symbols of the regime, whether civilian or military."
The FSA has reiterated an ultimatum to those who do not have blood on their hands, to defect before the end of July, or be deemed "accomplices with Assad in the murders."
Meanwhile, another group, calling itself the Brigade of Islam, have also claimed the attack in a statement on its Facebook page.
Related stories
Editor:Zhang Jianfeng |Source: CNTV.CN