Watch Video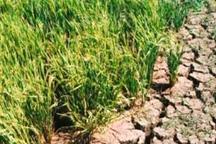 Play Video
The US Agricultural Secretary, Tom Vilsack, says the country is suffering its worst drought in 25 years.
Speaking after a meeting with President Barack Obama, he said around three fifths of the continental United States is in a moderate to exceptional drought. The damage and losses have led to the designation of 39 counties in eight states as "natural disaster areas", making farmers in those counties eligible for low-cost emergency loans.
The United States is the world's leading producer of grains and meat. Damage to crops and grazing land will push US and global food prices higher. Prices for beef, poultry and pork are likely to rise later this year and increases in the cost of processed foods will hit in 2013.
Editor:Zhang Dan |Source: CNTV.CN