Watch Video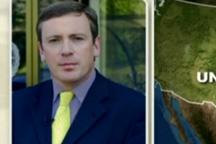 Play Video
A mass shooting happened in the US state of Colorado. Police have searched the home of the suspect who killed at least 12 people and wounded 38 others when he opened fire on moviegoers at a showing of new Batman film "The Dark Knight Rises" outside of Denver early Friday. Full Story>>
Now let's speak with our correspondent Steve Mort, standing by in Denver.
Q1: We've heard reports that the apartment of the mass shooting suspect has been "booby trapped." Can you tell us more about that? What do we know about the alleged gunman?
Q2: What's being done there now to manage this crisis - both locally and nationally?
Related stories
Editor:Zhang Jianfeng |Source: CNTV.CN