Watch Video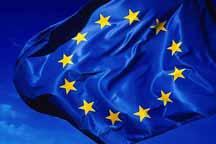 Play Video
Europe is fighting losing battles on two fronts. The debt crisis which began in Greece almost three years ago has spread to other countries. The recovery from the global financial crisis is ending, and the region will be in recession during the rest of the year.
As Europe's most potent economies faced the prospect of a downgrade, new doubts are being voiced about Greece's ability to keep its commitments.
Inspectors from the European Commission, European Central Bank and International Monetary Fund -- together known as the troika -- have returned to Athens to monitor the progress of the twice bailed out country.
Three EU officials are on the record as saying Greece would be found to be way off track and that further debt restructuring would likely be necessary.
Concerns that Spain would be forced to seek a full-scale bailout meant it had to pay a near euro-era high for short term debt.
Madrid Business School Professor Rafel Pampillon says the consequences for his country could be extreme without more help.
Rafael Pampillon, economics professor of Madrid's Business School, said, "If the European Central Bank does not take action and if there is no rescue for Spain, our last option would be the break down. The break down of the euro which would bring unpredictable consequences, disastrous for the Spanish and European economies as well as the global economy."
Late on Monday, the credit ratings agency Moody's revised its outlook for Germany, Luxembourg and the Netherlands to negative, warning about the potential bill of having to prop up indebted states. As data emerged showing manufacturing slowing more than expected in Germany and France, the euro slid to a more than two-year low.
Fidel Helmer, Hauck & Aufhaeuser, said, "I think that Greece will leave the euro zone sooner or later. As of today the troika is working there again, it is expected to deliver a neutral report. And as the reports were not really good in the past, it is hard to believe that it would be different now. And that will result in the halt of financial aid and Greece will have no choice but to leave the euro zone."
Italy's benchmark stock index fell to its lowest level since the launch of the euro.
Related stories
Editor:Zhang Dan |Source: CNTV.CN