Watch Video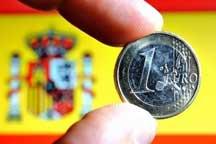 Play Video
One of Spain's wealthiest regions, Catalonia, is weighing whether to seek government aid. After Spain's new loan mechanism was launched last week, Catalonia is the third province to seek help, causing serious concerns Spain may need a massive international bailout.
The Spanish stock market plunged again for a third day, down three and a half per cent, to its lowest close in almost a decade.
Roee Ruttenberg said, "The provincial government in Catalonia would not confirm whether it would be tapping into the FLA Mechanism Fund, that's the 18 billion euro fund set-up by the Central Government in Madrid, set up to help Spain's 17 provinces, many of which are ailing from exposure to Spain's property bubble burst."
Catalonia is Spain's wealthiest province, but it is also its biggest spender. It has a 40 billion euro debt, and some 5.7 billion euros worth of loans that are set to mature in the middle of 2012.
Roee Ruttenberg said, "Relations between Catalonia and the central government have been tense for years. Catalonians spend some 10 percent of their annual budget helping to financially support the rest of Spain."
This from a region that speaks a different language. Some support full independence while others favor financial autonomy.
Roee Ruttenberg said, "But as the government here turns to the central government in Madrid for financial support, effectively to help bail it out, that will become more difficult to promote.
Related stories
Editor:Wang Xiaomei |Source: CNTV.CN