Watch Video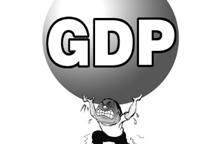 Play Video
China's employment pressure is predicted to mount in the second half of this year, as more graduates join the workforce at a time when the rate of GDP growth is slowing.
The registered unemployment rate in China's cities fluctuated at around 4 percent in the second quarter of this year. The Ministry of Human Resources and Social Security says more must be done to ease the growing pressure.
Yin Chengji, Spokesman of Ministry of Hunan Resources and Social Security, said, "Employment pressure will increase in the second half of this year as we experience slower GDP growth. We've already started implementing measures to alleviate the pressure."
China's economy grew by 7.6 percent in the second quarter of this year, only point one percent above the government's annual target. It marks the slowest pace of growth in the past three years. According to the ministry, nearly 7 million jobs were created in urban areas nationwide between January and June this year, a record high for new job creation. However, serious challenges remain to creating sufficient jobs in the country.
Yin said, "Employment distribution and structural demands play a much bigger role today. As GDP growth slows in eastern China, the employment opportunities there are also on the decline. As many industries shift strategies from labor focused employment to research and development, enterprises will experience a shortage of talent while many workers struggle to find traditional types of employment."
To address these concerns, the government plans to invest over 40 billion yuan in creating new jobs in 2012. The ministry of human resources and social security will also focus on creating more job opportunities for the growing number of university graduates.
In two years time employment pressure will mount....more work for job seekers and policy makers alike.
Editor:Zhang Jingya |Source: CNTV.CN