Watch Video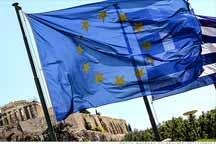 Play Video
America's Citibank says the odds of Greece leaving the eurozone have risen to 90 percent. The news comes as Greek politicians push for a revised bailout settlement, including no new cuts for this year. International debt inspectors meanwhile, dismayed that Greece's reform program has fallen behind, considers whether Greece deserves further payouts.
Greece's Finance Minister meets with international debt inspectors to help determine what comes next.
Officials from the International Monetary Fund, European Commission and European Central Bank have been in Athens to monitor progress.
The official report from the troika, which will determine whether Greece deserves more payouts, is not due until September. But comments have already been made indicating that Greece's reform program has fallen behind.
Evangelos Venizelos is party leader of PASOK. Evangelos Venizelos said, "There will be no horizontal measures, there will be no new measures either for 2012 further to those foreseen in the budget, and that is why we are insisting on the need to agree on the revised fiscal adjustment program."
The US bank Citi has said in a report that the chances of Greece leaving the euro has risen to 90 percent.
Michael Saunders is an economist at Citigroup. Michael Saunders said, "With Spain and Italy now also heading into rescue programmes, there's a much greater need to convince creditor nations that countries that go off programme, and Greece is badly off programme, will not be funded.""
Two parliamentary elections in May and June paralysed government activity in Greece, and many politicians are lukewarm over the budget cuts and reforms agreed in March
Tax reforms have been repeatedly postponed, public sector job cuts are happening at a slower pace than programmed, and the government had missed deadlines to lower the benefits awarded by some deficit-making state-run pension funds
But the Greek government says it's found 11.7 billion euros in savings for 2013 and 2014. The hope is that will generate enough goodwill to convince Greece's lenders it deserves to be saved.
Related stories
Editor:Zhang Dan |Source: CCTV.com