Watch Video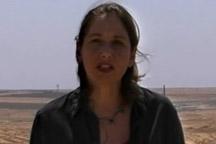 Play Video
In Syria, intense clashes have erupted in the country's second largest city, Aleppo, killing at least 34 people. This comes in the wake of a bombing in Damascus on July 18th that killed 4 top government officials. On Thursday, Troops loyal to President Bashar al-Assad regained control of Aleppo with renewed ground and air assaults. Full story>>
Well for the latest, we're joined live now by our correspondent, Stephanie Freid, who's in Al Rabia, on Iraq's border with Syria.
Q1: What can you tell us about the situation in Syria... the fighting in Aleppo, and the latest defection?
Q2: What's the situation like where you are, in terms of the refugees fleeing the violence? And what's been the reaction on the Iraqi side to the number of people amassing near the border?
Editor:Wang Chuhan |Source: CCTV.com