Watch Video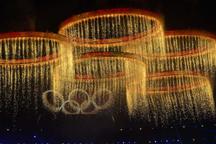 Play Video
The world's spotlight turns to London's Olympic Stadium where the opening ceremony for the 2012 Olympic Games is being held.
The athletes are now parading into the stadium. The parade of nations features most of the roughly 1500 athletes marching behind the flags of 204 nations and regions. Greece, the spiritual home of the games, has the lead. After that, countries parade in alphabetical order. Basketball player Yi Jianlian led the Chinese delegation. As the host, Team Great Britain is the last.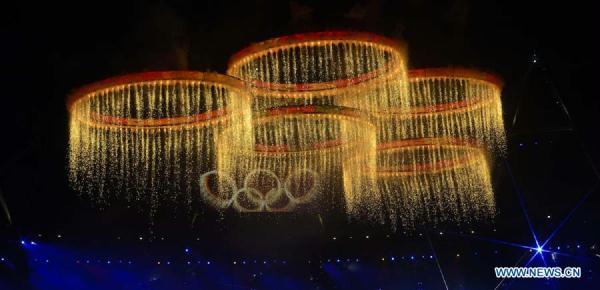 The Olympic Rings are launched into space during the opening ceremony of the London 2012 Olympic Games at the Olympic Stadium in London, Britain, July 27, 2012. The 30th summer Olympic Games opened here Friday. (Xinhua/Qi Heng)
The ceremony has been an eccentric and exuberant celebration of British history, art and culture. Much of the show too has been an encyclopedic review of British musical history. Titled "Isles of Wonder", the show features 10,000 performers over nearly three hours. Britain's Queen Elizabeth arrived at the opening ceremony and will help officially open the Games.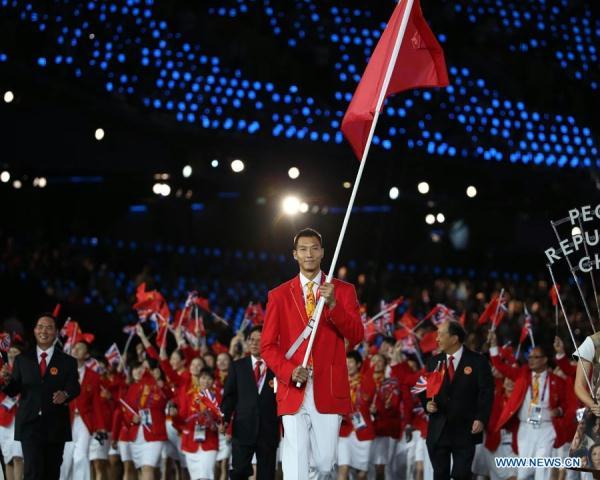 Members of the Olympic Delegation of China walk into the Olympic Stadium during the opening ceremony
of the London 2012 Olympic Games in London, Britain, on July 27, 2012. (Xinhua/Liao Yujie)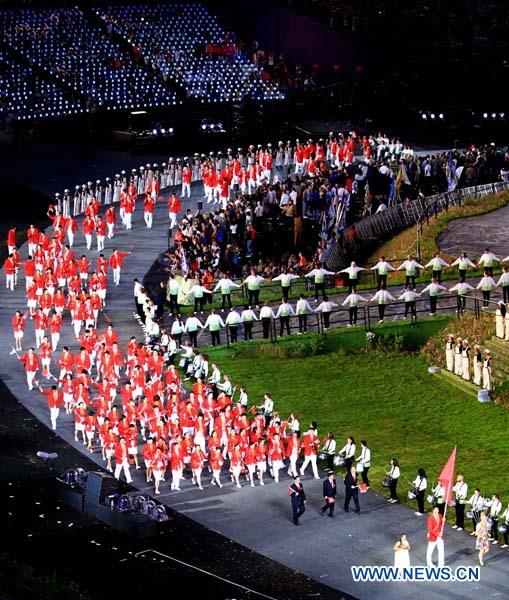 Members of the Olympic Delegation of China walk into the Olympic Stadium during the
opening ceremony of the London 2012 Olympic Games in London, Britain, on July 27, 2012.
(Xinhua/Yang Lei)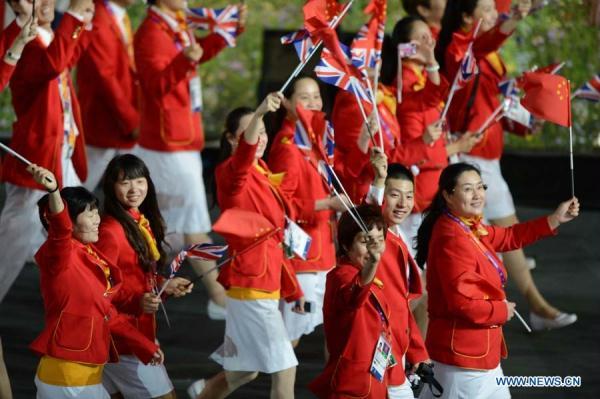 Members of the Olympic Delegation of China walk into the Olympic Stadium during the opening ceremony
of the London 2012 Olympic Games in London, Britain, on July 27, 2012. (Xinhua/Yang Lei)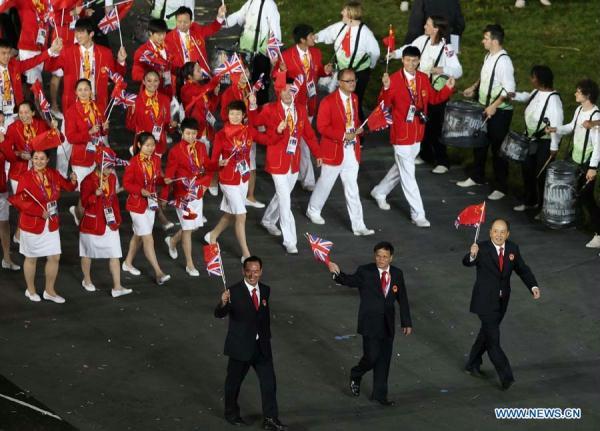 Members of the Olympic Delegation of China walk into the Olympic Stadium during the opening ceremony of the London 2012 Olympic Games in London, Britain, on July 27, 2012. (Xinhua/Liao Yujie)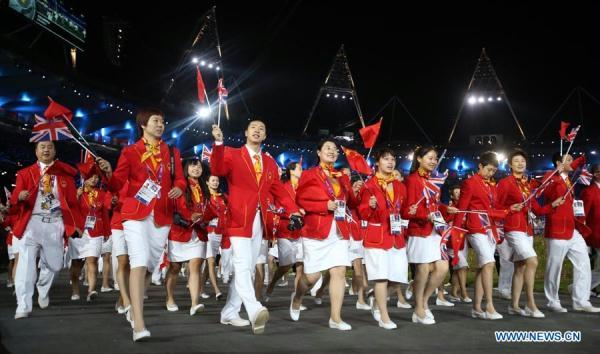 Members of the Olympic Delegation of China walk into the Olympic Stadium during the opening ceremony
of the London 2012 Olympic Games in London, Britain, on July 27, 2012. (Xinhua/Liao Yujie)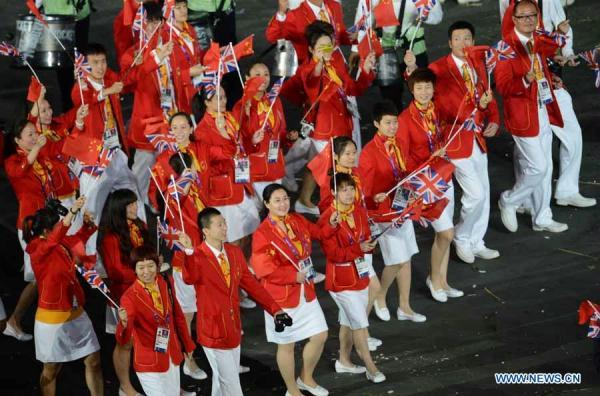 Members of the Olympic Delegation of China walk into the Olympic Stadium during the opening ceremony
of the London 2012 Olympic Games in London, Britain, on July 27, 2012. (Xinhua/Liao Yujie)
Editor:Du Xiaodan |Source: CCTV.com