Watch Video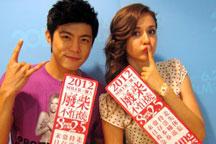 Play Video
We go to South Korea, where a film from Taiwan starring Wang Po-Chieh, has raised its curtains at the Puchon International Fantastic Film Festival. Our South Korean correspondent U-Jean Jung met with the actor and director on Friday.
Of the many directors and actors who are in Puchon for the film festival, this time we sat down with director DJ Chen and actor Wang Po-Chieh, who are here for the film "Young Dudes", a futuristic fantasy set in Taiwan.
Adam, strongly believes the apocalypse is near. The 30-year-old wannabe rock star convinces his friends to save the world using KLAATU, a modern Noah's ark in cyberspace.
Bizarre as the character Adam may sound, actor Wang tells us the unemployed and simple-minded youth, whom he played, is only trying to find his lost self like the rest of us.
Wang Po-chieh, Actor, said, "The character I played is a 30-year-old man who hasn't achieved much in his life. Now he's trying to become somebody to affirm his self-worth, he isn't crazy, just very simple-minded.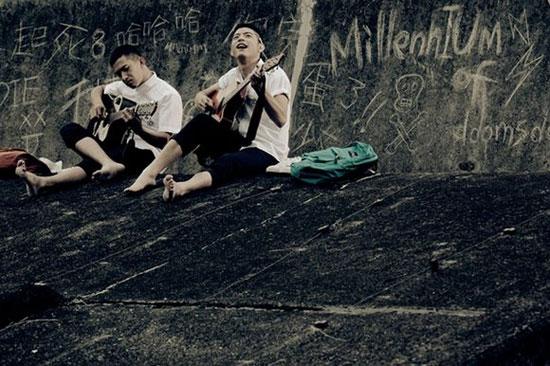 Poster of "Young Dudes"(File photo)
So, we asked how he liked acting out the crazy wild hero…
Wang Po-chieh, Actor, said,"I like acting out this guy because I can just be myself, I would make suggestions to the director concerning my role and usually he just lets me do what I want."
"Young Dudes" is DJ Chen's first feature film since 2006. Chen says her belief that one day the world could change completely, and her interests in the "end of time" led her to develop this film.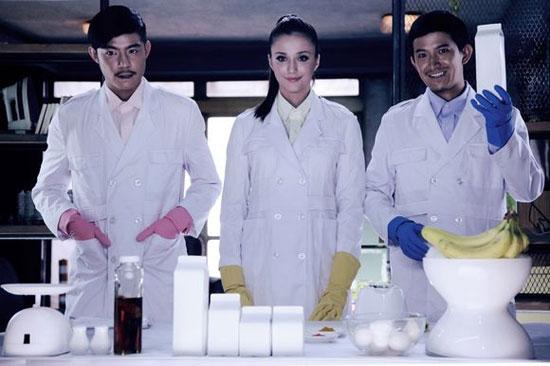 Still of "Young Dudes"(File photo)
DJ Chen, Director, "Young Dudes", said, "One concept of the film is the end of the world and time, and it generates a very different world-view because we discover that in essence the content of our entire life is time. "
The young director, also in her 30s, said she wanted to show the fine line between reality and dreams, and to express what kind of attitude people in their 30s should show when the end really draws near.