Watch Video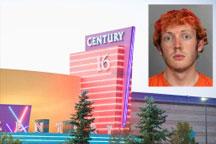 Play Video
As memorial services were held over the weekend for Colorado theater shooting victims, the suspect geared up for a court hearing Monday. James Holmes, accused of killing 12 people and wounding dozens more, is expected to be formally charged. Last week, a court document showed Holmes was a patient of a University of Colorado psychiatrist before last week's fatal attack. What does this mean for Monday's court appearance and the case?
This weekend was filled with funeral and memorial services held for the victims of the Colorado movie theater shooting.Suspect James Holmes is scheduled to be formally charged in court Monday, but friends and families of the victims are still trying to come to grips with what happened.
In a moment of crisis you don't have time to think about what you're going to do, all you have time is to react.
A court document released friday disclosed that Holmes was a patient of psychiatrist Lynne Fenton before last week's attack.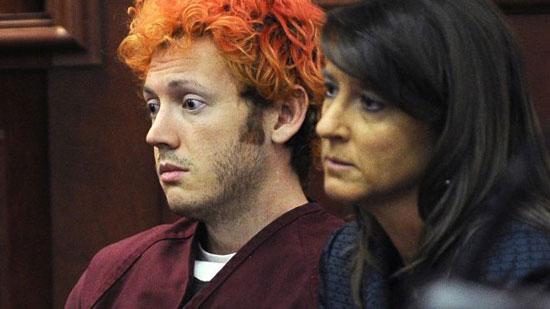 July 23, 2012: In this file photo, James Holmes, accused of killing 12 people in Friday's
shooting rampage in an Aurora, Colo., movie theater, appears in Arapahoe County District Court
with defense attorney Tamara Brady in Centennial, Colo. (AP)
The information was contained in a request from the 24-year-old suspect that authorities hand over a package he sent to doctor fenton on grounds it was a protected communication.
The package was seized during a search last week. Former Denver prosecutor Karen Steinhauser agrees with Holmes' position.
Karen Steinhauser, Former Denver Prosecutor, said, "Any communications between the defendant and the psychiatrist are absolutely protected. We don't know at this point when was the last time he had any communications with her, we don't know the nature of the communications, and at this point, those communications are protected."
A couple hugs early on Sunday morning in front of 12 white crosses at a memorial to those
killed in the July 20 theater shootings in Aurora, Colorado July 29, 2012. The suspect in the
case is expected to make his second court appearance tomorrow July 30, 2012. REUTERS/Rick
Wilking
Erik Fisher, Psychologist, said, "When a patient states a clear and imminent danger to a specific person, then we have an obligation to either warn that person, warn family members, and also the authorities."
Holmes is accused of killing 12 and wounding dozens.
Related stories