Watch Video
Play Video
IOC medical commission chairman, Arne Ljungqvist, has denied any potential doping violations by the Chinese swimming team.
The comment comes after 16-year old Chinese swimmer Ye Shiwen's victory was called into question by a top US coach. John Leonard, the executive director of the World Swimming Coaches Association, called Ye's time in the freestyle leg, where she swam as fast as men's winner Ryan Lochte, "impossible." Leonard even accused Ye and the Chinese team of using "East-German" style doping tactics to achieve their success. Ye however, has tested clean, passing the comprehensive anti-drug testing at this year's games.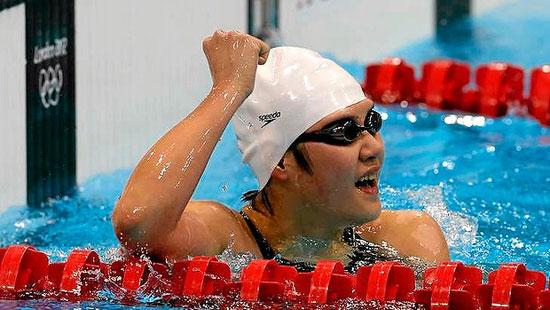 China's Ye Shiwen celebrates her women's 400m individual medley victory earlier this week.
Photo: Steve Christo
Arne Ljungqvist, Chairman of IOC Medical Commission, said, "You ask me specifically about this particular swimming (event), I say no I haven't personally any reason to other than applaud what has happened until I have further facts if so."
Related stories
Editor:Yang Jie |Source: CCTV.com