Watch Video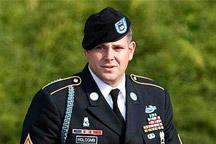 Play Video
At the court hearing in the death of a Chinese-American soldier, a military jury has dropped the most serious charges against the first of eight soldiers on trial.
Sergeant Adam Holcomb was charged with contributing to the death of 19 year old Private Danny Chen in October 2011. Private Chen was under Holcomb's command. Holcomb has been sentenced to 30 days and fined 1,200 US dollars. He will also be demoted from sergeant to corporal.
He's been acquitted of the crime of negligent homicide. The trial of the other seven suspects will be held later this year.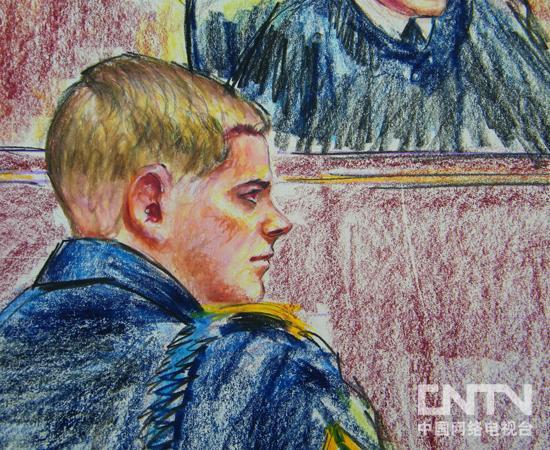 A drawing shows Sergent Adam Holcomb in the the courthouse at Fort Bragg.
(Courtesy: Jerry McJunkins)
Editor:Wang Chuhan |Source: CCTV.com