Watch Video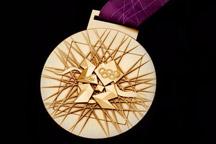 Play Video
On Day 4 of the London Olympics, a total of 15 gold medals were dished out. And this time China took 4 golds bringing the total to 13. China still ranks first in the medal tally.
On day 4, the first bit of excitement came during the women's synchronized 10m platform event.
Chinese pair Wang Hao and Chen Ruolin led from the second dive and finished the event over 25 points ahead of their nearest rivals.
A total score of 368.4 points led the pair to the championship. With three wins out of three events, the Chinese are on track to win all eight of the diving events and improve on their performance in Beijing where they won seven.
In weightlifting, Lin Qingfeng gave China the first men's weightlifting gold in London with a land-slide victory in the 69 kilogram division. Lin lifted 11 kgs more than the silver medallist, totalling 344 kgs with his best efforts in the explosive snatch lift and the two-stage clean and jerk.
China's Lei Sheng also beat its Egyptian rival and won another gold in the men's individual foil.
Lei forged into an early 6-2 lead but the rival hit back. But Lei regained momentum to finally win 15 to 13.
The swimming pool has left China with a lot of surprises. One gold medal as well as a bronze.
Chinese swimming sensation Ye Shiwen set a new Olympic record and helped China pocket the 200 meters individual medley gold medal. The 16-year-old took the lead in the final lap and clocked 2 minutes, 7-point-57 seconds, shaving point-18 seconds off her own mark set in Monday's semifinal.
The performance of the men's team was also encouraging. In the men's 4 by 200 meter freestyle relay, China grabbed a bronze with Sun Yang's dazzling performance in the last loop.
China also claimed a silver medal in the women's 63 kg judo. In a combative final where both fighters were almost constantly on the offensive, China's Xu Lili was defeated by her rival from Slovenia.
Chen Ruolin and Wang Hao win the women's synchronized 10m platform>>
Ye Shiwen wins women's 200m individual medley>>
Lin Qingfeng wins men's 69kg weightlifting>>
Ye Shiwen of China prepares for the start of the final of women's 200m individual
medley swimming competition, at London 2012 Olympic Games in London, Britain, on
July 31, 2012. Ye Shiwen won the gold medal of the event with a time of 2:07.57
and set a new Olympic Games record. (Xinhua/Fei Maohua)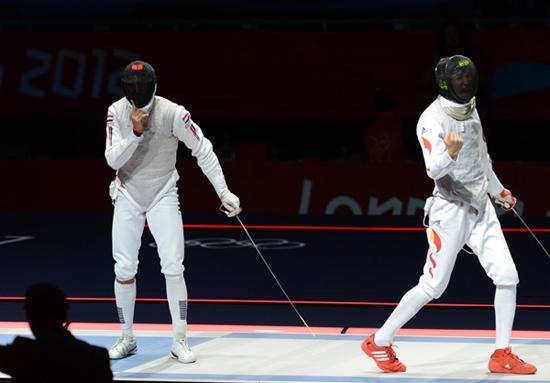 Lei Sheng of China (R) competes with Alaaeldin Abouelkassem of Egypt during men's
fencing Foil individual gold medal match, at London 2012 Olympic Games in London,
Britain, on July 31, 2012. Lei Sheng of China won. (Xinhua/Zeng Yi)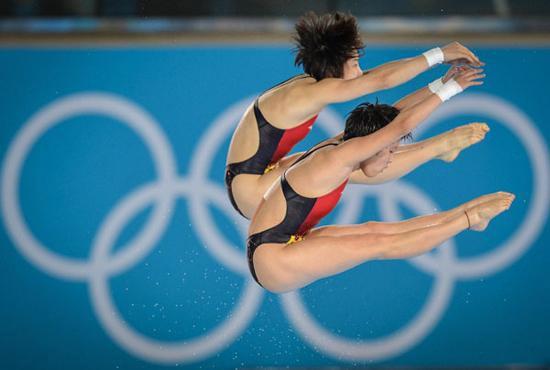 Chen Ruolin (front)/Wang Hao of China compete during women's synchronised 10m platform
event at the London 2012 Olympic Games in London, Britain, July 31, 2012. The Chinese
divers claimed the title in this event with 368.40. (Xinhua/Liu Dawei)
Related stories
Editor:Wang Chuhan |Source: CCTV.com