Watch Video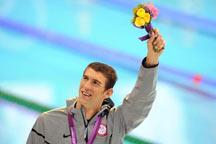 Play Video
American swimmer, Michael Phelps, has won the silver medal in the 200-meter butterfly at the London Olympics, making him the greatest Olympian of all time in terms of medals won.
He's now won 19 medals, breaking the record of Soviet gymnast Larisa Latynina, who won 18. Phelps had earlier lost the 200-meter butterfly to South African Chad le Clos.
But in his second race of the night, he helped the United States win in the 4 by 200 freestyle event, earning himself the first gold of these Olympics.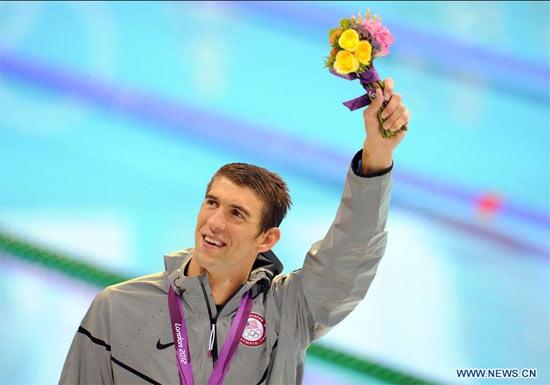 Michael Phelps of U.S. waves to spectators after the awarding ceremony of
men's 4x200m freestyle relay of swimming at the London 2012 Olympic Games
in London, Britain, July 31, 2012. The U.S. swimmers claimed the title in
this event. (Xinhua/Liu Dawei)
Related stories
Editor:Zhang Jianfeng |Source: CCTV.com