Watch Video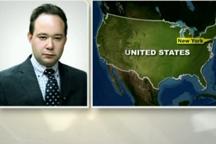 Play Video
With the latest draft resolution on Syria written by Saudi Arabia, The revised Saudi draft dropped the original demand for Syrian President Bashar al-Assad to step down and no longer demands further sanctions on the country. Full Story>>
For more on the vote, let's cross over to our reporter Nathan King, who is now at the UN headquarters in New York.
Q1: Has any result come through on the Syria resolution vote. What do you expect the result to be and what does the resolution say?
Q2: As you said it criticizes the Security Council's inaction. Will the Security Council now act?
Related stories
Editor:Bai Yang |Source: CCTV.com