Watch Video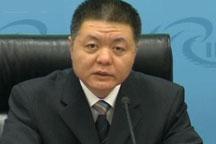 Play Video
China has praised UN-Arab league envoy Kofi Annan's job in Syria and lashed out at the critics from the United States and other western countries for rejecting the newly passed UN General Assembly resolution on Syria.
Wang Kejian, Chinese Foreign Ministry, said, "In pursuit of their own geopolitical interests in Syria, they tried to hinder or undermine the political settlement process and are trying to shift responsibility for the difficulties onto other countries."
Long Zhou, Chinese Foreign Ministry, said, "China expresses regret for Annan's decision to step down from his position as special envoy. We understand the difficulties and challenges that Annan faces as a mediator, and respect his decision. Since he took the job, special envoy Annan has played a positive and constructive role in the push for a political solution to the Syrian issue. In this regard, China expresses praise."
Related stories
Editor:Zheng Limin |Source: CCTV.com