Watch Video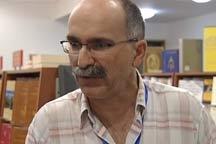 Play Video
Academics are now gathering at the Beijing International Seminar on Tibetan Studies to discuss the region's susstainable development. they will present their research on topics such as eco migration, wildlife protection, poverty reduction and the economy. They're trying to find a way of achieving a balance between man's economic activities and protection of the environment.
Cuorong Zhandui is a leading expert on sustainable development in Tibet. Over the past twenty years, he's conducted extensive research into the area around the Yarlung Zangbo River. Cuorong says government funds and assistance from other provinces have given Tibet the ability to develop while keeping costs to the environment to a minimum.
Professor Cuorong Zhandui, China Tibetology Research Center, Sichuan University, said, "Fifty percent of Tibet Autonomous region are designated as ecological reserves. This is unprecedented anywhere else in the country. Meanwhile the Central Government also initiated policies such as returning cropland to forestry and eco-compensation. In the future, the government plans invest 100 million yuan to improve on people's livelihood. "
Having made over fifty trips to pastoral areas in Qinghai province, German scholar Andreas Gruschke is convinced of an improvement in the economy and social welfare provision, brought about by investment in Tibet. But he's also found that due to diminishing land resources and a growing population, nomads have had to relocate to modern settlements, away from their ancestral grazing lands.
For sustainability to be achieved, Gruschke believes it's best to consult local people about their needs before rushing into any big projects.
Researchers have contributed to the discussion on topics ranging from biodiversity conservation to public health and the household economy.
Related stories
Editor:Zheng Limin |Source: CCTV.com