Watch Video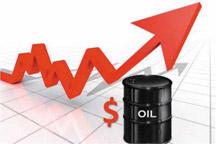 Play Video
China's top economic planner, the National Development and Reform Commission has raised domestic diesel prices by 370 yuan per tone and gasoline prices by 390 yuan per tone. This is the first hike after three cuts, amid continued gains in international oil prices.
Just when drivers were feeling the relief of the three cuts in fuel prices, here comes a hike. But most car owners say they can live with it.
A Beijing private car owner said, "Of course the cheaper it is, the happier we are. But the market mechanism can't just have cuts all the time. Well, since oil prices have increased about 6 percent recently, I think it's ok and I can accept it."
Public transportation is feeling a little pinch.
A Beijing taxi driver said, "The effect is limited since the passenger load is not decreasing, but surely we welcome lower fuel prices since fuel runs up quickly in summer."
To offset the pressure for taxi drivers, a surcharge is being passed on to passengers. An expert from the energy development and research center of the China Investment Association explains the reason behind the increase of pump prices.
Zeng Xingqiu, professor of China Investment Association, said, "The fundamental reason is the rising prices of international crude oil. On the other hand, consumption in emerging economies, led by China, has increased a certain level. For example, China's crude oil imports are up about 18 percent year-on-year, which also pulls up the international oil price."
China uses a pricing formula based on the moving average of a basket of international crude oil prices. If it fluctuates by more than 4 percent over a period of 22 working days, the NDRC adjusts the domestic fuel prices.
Professor Zeng Xingqiu said, "The rising international crude oil means higher raw material cost for Chinese refiners. So the price hike cuts the oil companies some slack on the refining losses they've been making, given their selling price lags market reality."
Despite China's slowing economy, experts say the latest price hike is not changing their forecasts for China's crude oil consumption this year. However, a new fuel pricing mechanism which is expected at the end of this year could be a key catalyst to help refiners narrow the gap in refining margins and return to profit. Still, high fuel prices are driving people to seek alternatives.
Zhang Jie, CEO of China Energy Investment Net, said, "Rising oil prices make people turn to new energy - for example, electric cars are becoming well-known among car owners. I test drove such a car once. 66 watts of electricity can run up to 300 kilometers. So the energy cost rate is much lower than petrol-fueled cars."
For now, the cost of an electric car might be pricey, but Zhang says new energy-fueled transportation is the future.
Related stories
Editor:Wang Chuhan |Source: CCTV.com