Watch Video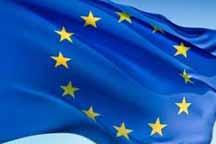 Play Video
Official figures show the economy of the 17 countries that use the euro shrank in the second quarter of the year. The contraction is in line with expectations.
The Eurostat report says the eurozone's gross domestic product shrank zero-point-two percent in the April-to-June period. The eurozone's economy recorded no growth in the preceding quarter.
Year-on-year, euro zone GDP fell 0.4% percent compared to a year earlier, after contracting at a rate of 0.1% in the previous quarter. Following the release of the data, the euro remained higher against the US dollar, with the euro-to-dollar rate rising 0.3% to trade at 1.2369.
Editor:Zhang Dan |Source: CCTV.com