Watch Video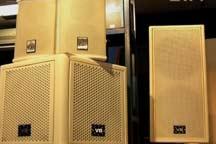 Play Video
Indonesia's mosques are trying to sound their best for the holy month of Ramadhan by splashing out on high quality speakers to woo the faithful and avoid upsetting the rest.
Most of us have heard the sound of adzan or call to prayer emanating from mosques at some time or another.
It is a statement of faith and is intended to bring the minds of every believer and non believers the substance of islamic beliefs..
With around 800,000 mosques in the world's most populous muslim country though, most poorly synchronized and coupled with poor sound system.. this holy act of faith has become irritating.
Josh Estey, Jakarta Resident, said, " I don't mind the call to prayer, but a lot of the mosque engaged in loudspeaker wars during ramadhan.. with the poor sound, we can't even hear what they're saying"
The worry has been shared by the highest muslim authority in indonesia and also the vice president has questioned if the enthusiasm has gotten out of hand
Enter the 'al karim' speakers.. a high quality grade speakers made from the best materials..
the founder, harry kiss has been supplying sound systems to all the major events in indonesia and beyond, including presidential events, music concerts and the beijing olympics
like many jakartans, he too were annoyed by the poor quality of the mosque's loudspeakers, and being an avid audiophile, he decided to create the speakers..
Harry Kiss, Company Founer, said, " most of the mosques don't care about the quality of the sound system, this is a very important part of it. imagine, we barely hear the message, if the imam says 'you can't eat pork' and they hear 'you can eat pork'?"
With quality though comes a hefty price tag.. starting from around $2500 up to $8000 a system, it is out of budget for most smaller mosques
Imam, Mosque Caretaker, said, "Using the loudspeakers have helped us in delivering the message to the believers, which is our most important job"
almost 200 mosques around the country have been using these speakers, a small portion true..but harry plans to mass produce the speakers so it will be more affordable and to one day walk the streets of jakarta and hear the call to prayer and actually understands it.
Editor:Zheng Limin |Source: CCTV.com