Watch Video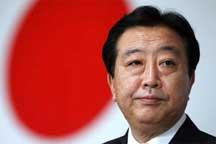 Play Video
Japanese Prime Minister Yoshihiko Noda admitted that Japan had started a war which left severe damage and deep pain on people throughout Asia. He made the remarks at a memorial event in Tokyo marking the 67th anniversary of its surrender in World War Two.
Noda said Japan would make efforts to achieve regional and world peace. However, in a move which has upset its Asian neighbors, three cabinet members visited the controversial Yasukuni Shrine, which honors some 2.5 million Japanese war dead including 14 major war criminals.
The three officials were Jin Matsubara, chairman of the National Public Safety Commission, Yuichiro Hata, the Minister of Land, Infrastructure, Transport and Tourism, and Keiro Kitagami, an official from the Ministry of Economy, Trade and Industry.
Editor:Wang Shuo |Source: CCTV.com