Watch Video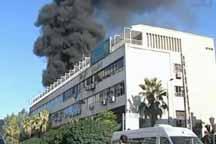 Play Video
Latest investigation concludes that both Syria government forces and rebels have committed crimes against humanity in the 17-month violence, said in a report from an independent commission appointed by the UN Human Rights Council.
The report says the commission found reasonable grounds to believe that the government forces and the shabiha had committed the crimes against humanity of murder and of torture, war crimes and gross violations of international human rights law and international humanitarian law.
The reports also points out the government forces and pro-government shabiha militia were directly responsible for Houla killings, numerous other murders, and indiscriminate attacks on civilians.
The commission will deliver the report to UN human rights council on September 17th, with a list of involved personnel and organizations. The report lays the groundwork for possible prosecutions in international courts against the Syria leader and other senior government officials.
Related stories
Editor:Zhang Dan |Source: CCTV.com