Watch Video
Play Video
The US National Weather Service says nine waterspouts have formed over Lake Michigan from two storms.
A photographer captured five simultaneous waterspouts on Saturday. At least three of the tornado-like waterspouts were reported to the National Weather Service before noon on Saturday. Meteorologists said conditions were right for this type of vortex, a combination of cold and warm temperatures converging over the area, along with a line of storms.
Though waterspouts are relatively rare, Lake Michigan also saw some a few weeks ago. The National Weather Service said a cold front hitting the lake on Sunday could lead to even greater chances of waterspouts.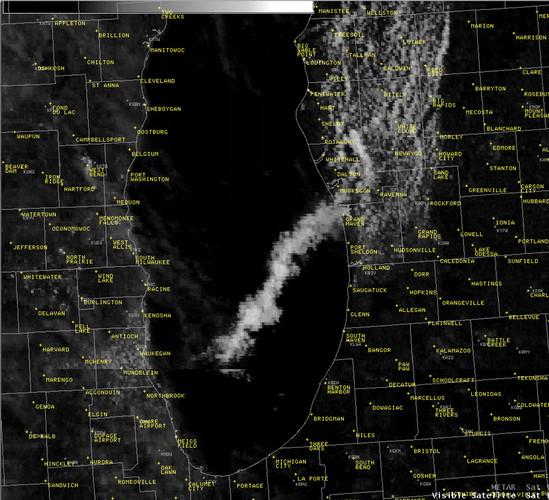 Conditions Saturday were perfect for waterspouts on Lake Michigan. Two important ingredients
came together producing waterspouts; a cold air mass passing across the lake when the water
temperatures are still very mild.
Editor:Wang Shuo |Source: CCTV.com