Watch Video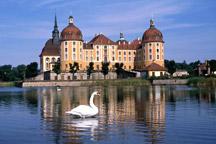 Play Video
The European debt crisis has made many eurozone countries cheaper for Chinese travelers this summer. Many Chinese tourists are seizing the opportunity by flocking to Europe, in hopes finding good deals on luxury items.
As other countries struggle economically, many European shop owners are eagerly welcoming the cash rich Chinese in hopes of reviving their economies.
At this local travel agency in Beijing, tourists are planning their holidays to Europe.
A Chinese tourist said, "I've always longed to travel to Europe, but it used to cost so much to go there. Since the exchange rate is lower now, I decided to plan a trip there with my friends. And because it's the peak season now and bookings are all full, I started to prepare my visa about one and half months ago. "
She is not alone. Official figures show that Chinese tourists travelling to Europe topped 4 million in 2011, and are expected to increase to 4.5 million by 2015.
Industry insiders say the increase in trips to Europe is mainly driven by the euro's fall against Chinese yuan. Tour packages to Europe have become less expensive. For example, travelling to Greece used to cost 20,000 yuan before the European financial crisis, but now it's 30 percent off.
According to BTG International Travel agency in Beijing, France, Germany and Switzerland are the most popular destinations for Chinese visitors. The UK is also becoming a hotspot for travelers after hosting the 2012 London Olympic Games.
But Paris took the No. 1 spot, with tax-free luxury products like designer handbags and watches being the big draw for Chinese tourists. And European shops are welcoming China's big spenders with open arms.
Xia Yi, Assistant GM of BTG Int'l Travel & Tours, said, "The average spending power of Chinese customers was around 500 euros before the European debt crisis, and that spending has now skyrocketed to almost 1000 euros."
However, due to price increases in response to the falling euro, operational costs for the travel agencies have also risen.
Although the euro is becoming cheaper, our profit margin hasn't really gone up that much since costs are higher. Local tour groups want to make money so they are becoming expensive too.
Xia also said that travelers are changing their preferences, preferring to travel individually rather than in tour groups - which will diversify their spending power in various places across Europe.
Editor:Wang Chuhan |Source: CCTV.com