Watch Video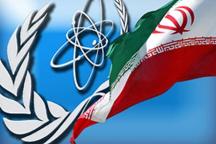 Play Video
The United Nations nuclear watchdog and Iran have failed to reach an agreement after about seven hours of talks. Friday's meeting aimed at resolving doubts about alleged nuclear weapons research by Tehran.
Herman Nackaerts, Head of IAEA Delegation, said, "Discussion today were intensive but important differences remained between Iran and the Agency that prevented an agreement on this structured approach paper. The team will now inform the director general (IAEA Director General Yukiya Amano) and in a few days he will report to the board ( IAEA Board of Governors). At the moment we have no plans for another meeting."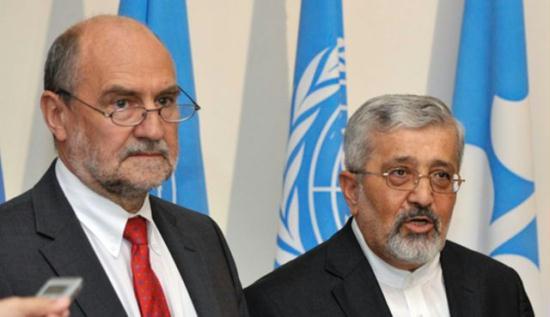 The IAEA's Herman Nackaerts, Iran's Ambassador to the IAEA, Ali Asghar Soltanieh after
talks at the permanent mission of Iran, Vienna, August 24, 2012. Photo by AP
Meanwhile, Iran's ambassador to the IAEA, Ali Asghar Soltanieh, said that "some progress" was made, but differences remained. The IAEA wanted to press Iran again for access to the Parchin military facility as part of its long-stalled probe into alleged nuclear weapons research in the country. The meeting is the first since previous discussions ended in failure in June. Diplomatic sources said on Thursday that Iran had installed many more uranium enrichment machines in an underground bunker. Iran has always denied allegations it is seeking a nuclear weapons capability. Western countries have launched tough sanctions against the country.
Editor:Du Xiaodan |Source: CCTV.com