Watch Video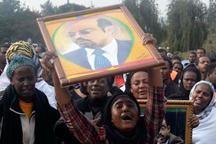 Play Video
Preparations are underway for the burial of the late Ethiopian prime minister, Meles Zenawi slated for the 2nd of September. Meanwhile, thousands of Ethiopians continue to pay tribute to the late Prime Minister Meles Zenawi at the National Palace. CCTV's Girum Chala has more on this.
It has been 3 days Since Ethiopians started mourning for their departed Prime Minister.
Unusually the national palace is filled with people, People who are gathered from every corner of the country toexpress their sorrow for their leader who died of accidental infections on Monday.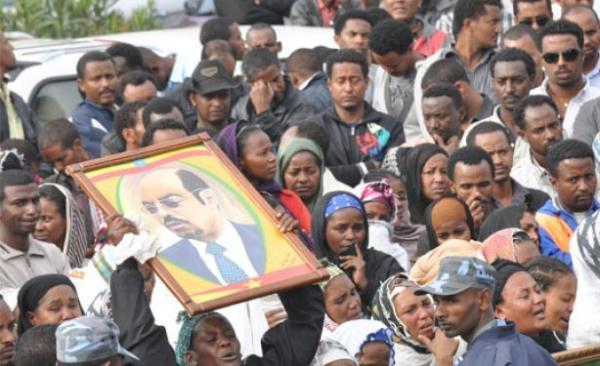 Ethiopians mourn the death of the late Prime Minister Meles Zenawi.
Here at the national palace the government has organized anevent for ministers and the military as well as the wider public to say goodbye.
Led by the interim Prime Minister Haile mariam |Desalegn theMinisters of Ethiopia were the first on the line to salute the body of the Prime Minister.
Then the military followed…..I spoke with few mourners, they all were shockingly disturbed by the death.
Tigist Ayele, mourner, said, "I felt a deep sorrow bythe death of our prime minister. It's impossible to Express the sorrow of thearmy in general. Meles was Africa's greatest leader."
Mesfin Girma, mourner, said, "Many of us have never beento the national palace before. It is his contribution to the freedom that enabled us to be here. I'm happy that I have expressed my condolences in person."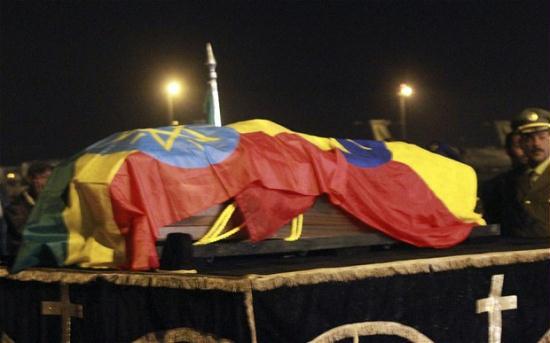 The coffin containing the body of Meles Zenawi arrives at the Addis Ababa International Airport, Ethiopia Photo: AP Photo/Elias Asmare
Etsehiwot Abebe, mourner, said, "I think his death is a wakeup callfor all of us. Now citizens of this country should work together for a better tomorrow.And I believe if we do that he will live in our hearts"
Ethiopia has never seen a leader die in office before. The death of the prime minister coupled with the citizens eagerness to come out of poverty, gave mourners a reason to be tough on themselves.
CCTV's Girum Chala said, "Tens of thousands of Ethiopians arepouring in to the National Palace to express their condolences for the latePrime Minister Meles Zenawi. As you can see people are deeply touched by the loss.The funeral ceremony of prime minister Meles Zenawi will be held here in Addis Abeba on the 2nd of September 2012."
Editor:Du Xiaodan |Source: CCTV.com