Watch Video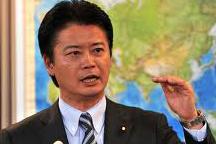 Play Video
Japan has confirmed that a protest letter regarding the visit of South Korean President Lee Myung-bak to the disputed island would not be re-sent. Foreign Minister Koichiro Gemba says Japan is confident its message has been relayed.
Koichiro Gemba said, "We understand that the South Korean side has seen the content of the letter, so our message has got through to them. The other reason is that, regarding the sending of the letter, continuing such exchanges any longer would not be beneficial when considering the dignity of our nation's foreign diplomacy. So I am not thinking of sending back the letter."
Last Friday, Japan sent a letter written by Prime Minister Yoshihiko Noda to the South Korean president. The letter says Japan will propose to resolve the issue peacefully under the international law. It also urges the South Korean side to act with a broad view of bilateral relations. A senior official from the South Korean Embassy in Tokyo visited the foreign ministry to hand it back on Thursday, but Japan refused to accept the letter. South Korea then mailed the letter to Japan's Foreign Ministry.
Related stories
Editor:Du Xiaodan |Source: CCTV.com