Watch Video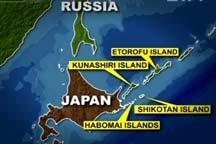 Play Video
Russia's Pacific Fleet has sent vessels to islands claimed by both Russia and Japan. The mission is planned to last to September 17th.
The Southern Kuril Islands - known in Japan as the Northern Territories - are part of the larger Kuril island chain, stretching northeast from Japan's Hokkaidō, to Russia's Kamchatka Peninsula. They separate the Sea of Okhotsk from the North Pacific Ocean. Russia's naval mission is set to commemorate the 365th anniversary of the establishment of Russia's far east coastal village Okhotsk.
The mission also aims to pay tribute to the Soviet Red Army's liberation of the Kurils islands and the Sakhalin region during WWII. The land is currently under Russia's control, but Japan has long disputed their sovereignty.
Japan's Prime Minister Yoshihiko Noda said on Friday that the dispute is also a humanitarian issue since it concerns the interests of the islands' many inhabitants. He said the Japanese government hoped the two countries could solve the disputes through peaceful talks.
Related stories
Editor:Zheng Limin |Source: CCTV.com