Watch Video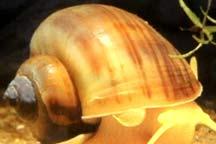 Play Video
China's ecosystems face a grave threat from the invasion of foreign species. Much damage has already been wreaked by the invading hordes, but awareness and action is growing.
Emerald green lakes shimmer under the summer sun. But beneath the placid surface lurks a major threat - foreign invaders. Spurred on by the growth of global trade and human migration, the menace of invasive plants and animals continues to grow...
Yin Zhongwang, Beijing, said, "This is a red-eared slider, which is currently the most popular turtle in China's pet market. But nowadays, releasing pets into the wild out of compassion has become quite common. Experts have been quick to note, however, that releasing non-native species into a foreign environment can be extremely dangerous."
China suffers particularly heavily. More than half of the 100 alien species listed by the World Conservation Union are found in the country. Each year, harmful foreign species cost the country direct economic losses of 7.3 billion US dollars.
Xie Yan, Zoologist of Chinese Academy of Sciences, said, "The red-eared slider is an invasive species typical of China. It's been multiplying dramatically - invading the habitats of other turtles. But this is just one example. In response, China has set up a basic system of detection and quarantine, but guarding against invasive species really calls for detailed laws and regulation."
The debate goes on over whether the invasion of foreign species is indeed a crisis, but in the meantime the problem has been receiving growing attention from the public.
Zhang Yu, Student, said, "It's not good to randomly release pets into the environment. Some alien species like red-eared sliders have already resulted in disaster for the country."
Song Tao, Worker, said, "There are good intentions behind releasing animals back in nature... for compassion or religious reasons. But it's better to be educated on the biological impact in advance."
China's response has just gotten underway. So far this is war without smoke, but growing awareness is a positive sign. Ensuring the stability and diversity of ecosystems for our future generations will call for a concerted, national effort.
Editor:Zheng Limin |Source: CCTV.com