Watch Video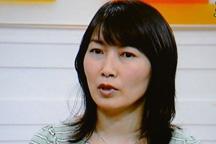 Play Video
The body of Japanese journalist Mika Yamamoto, who was killed in Syria, arrived home at Narita airport on Saturday aboard a Turkish airlines plane.
The body will go to the headquarters of the investigative unit set up to look into the death of Yamamoto before it is returned to her family. The death highlights the extreme threat to journalists who report first-hand on the Syrian conflict. Christy Scull has more.
After an 11-hour flight from Istanbul, the coffin of Yamamoto was unloaded from a Turkish Airlines aircraft, as its pilot and crew saluted her. Narita airport officials also observed a moment of silence.
Japanese police will analyse the footage shot by Yamamoto during her final moments and carry out an autopsy to investigate the cause of her death. Yamamoto's two sisters as well as her colleague, Kazutaka Sato, were also aboard the flight. Sato spoke to journalists following his arrival.
Kazutaka Sato, Mika Yamamoto's colleague, said, "It was good that she could be brought back but I have no words to describe the fact that she has to be brought back in this state."
Mika Yamamoto was killed on Monday - becoming the first foreign journalist to die in Aleppo since clashes between rebels and the government forces erupted there almost a month ago. Yamamoto and Sato were travelling with the Free Syrian Army in the northwestern city.
The 45-year-old was a veteran reporter who worked for The Japan Press - an independent TV news provider that specialises in reporting conflicts.
Yamamoto was known for her coverage of conflict zones such as Afghanistan, Iraq and Uganda for more than 15 years. She received the Vaughn-Uyeda Memorial Prize for contributions made by Japanese journalists in the field of international affairs in 2003. Japan's Kyodo News agency described her as a "pioneer video journalist".
Editor:Zhang Dan |Source: CCTV.com