Watch Video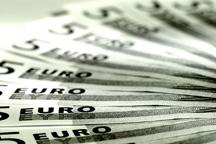 Play Video
Spanish Prime Minister Mariano Rajoy and French President Francois Hollande are discussing Spain's crisis and the future of the euro.
The interest rate on Spain's key 10-year-bonds has begun to climb dangerously high again amid renewed uncertainty over the recession-struck country's ability to manage its finances and avoid a bailout. The yield demanded by investors rose 0.1 of a percentage point on Thursday to 6.53 percent. Such a rate is unsustainable over the long term and could force Spain to call for rescue.
A full-blown bailout for Spain would seriously challenge the European Union's finances. Borrowing rates had edged down in recent weeks after Madrid intimated it might seek some help and the European Central Bank said it might buy Spain's bonds to help ease market pressure.
Related stories
Editor:Bai Yang |Source: CCTV.com