Watch Video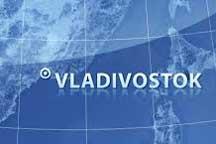 Play Video
Russia is set to host the Asia-Pacific Economic Cooperation's (APEC) week-long series of senior level meetings in Vladivostok starting Sunday. The main event will be the 20th APEC informal Leaders' Meeting. It is the first time Russia holds the APEC meetings.
As host for the 20th APEC Leaders' Meeting, Russia has set the main agenda items. These include advancing trade and investment liberalization and regional economic integration; strengthening food security; establishing reliable supply chains; and promoting cooperation to foster innovative growth.
The venue is at Russia's Russky Island and the Far Eastern Federal University. As part of preparation for the meetings, local authorities have launched a shuttle service for participants and guests before and during the forum.
Providing security for the event is also a major priority for police and military forces. Warships, warplanes as well as S-400 missile defense systems have been deployed to protect the leaders during the meetings.
The city of Vladivostock hopes to use the 2012 APEC meetings as an opportunity to establish its position as a key business and cultural hub along the Pacific.
Editor:Bai Yang |Source: CCTV.com