Watch Video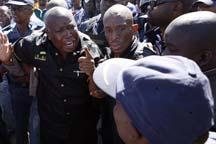 Play Video
An arrest warrant has been issued for former African National Congress Youth League President, Julius Malema, on charges of fraud, money laundering and corruption.
Local media says Malema, who has become President Jacob Zuma's most prominent critic, will appear in court next week. It's unclear whether Malema will be jailed before his court appearance.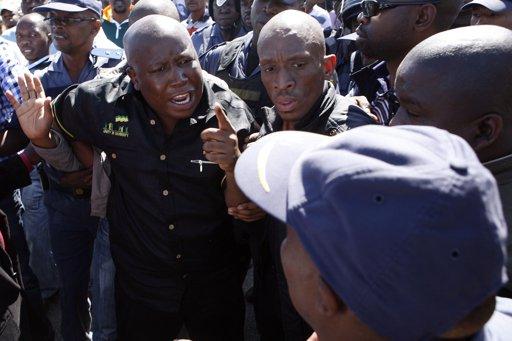 Firebrand politician Julius Malema, left, argues with police officers, at Lonmin
Platinum Mine near Rustenburg, South Africa, Monday, Sept. 17, 2012.
At a news conference on Tuesday, Malema dismissed a report of his imminent arrest as rumour generated by leaders of the ruling ANC.
He was expelled from the ANC in April for sowing division in the party. He's been under investigation by the police's elite Hawks detective division for alleged corruption relating to the award of government contracts in his native Limpopo province.
Editor:Zhang Dan |Source: CCTV.com