Watch Video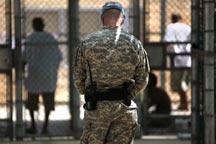 Play Video
The trial of a top military ally of Cote D'Ivoire's former president Laurent Gbagbo has opened in the commercial capital Abidjan.
General Bruno Dogbo Ble headed the elite Republican Guard during a brief conflict last year, which killed more than 3 thousand people. It erupted after the former president refused to accept his defeat to rival Alassane Ouattara in an election in 2010. The General and four co-defendants are charged with kidnapping, illegal detention, and murder.
Tuesday's hearing was adjourned soon after it opened, as defence attorneys claimed the military prosecutor violated procedure when taking over the case from a civilian investigating magistrate. The trial resumes today, and the court is expected to rule on the defence's request that some parts of the prosecution's case be reinvestigated.
Editor:Zhang Jingya |Source: CCTV.com